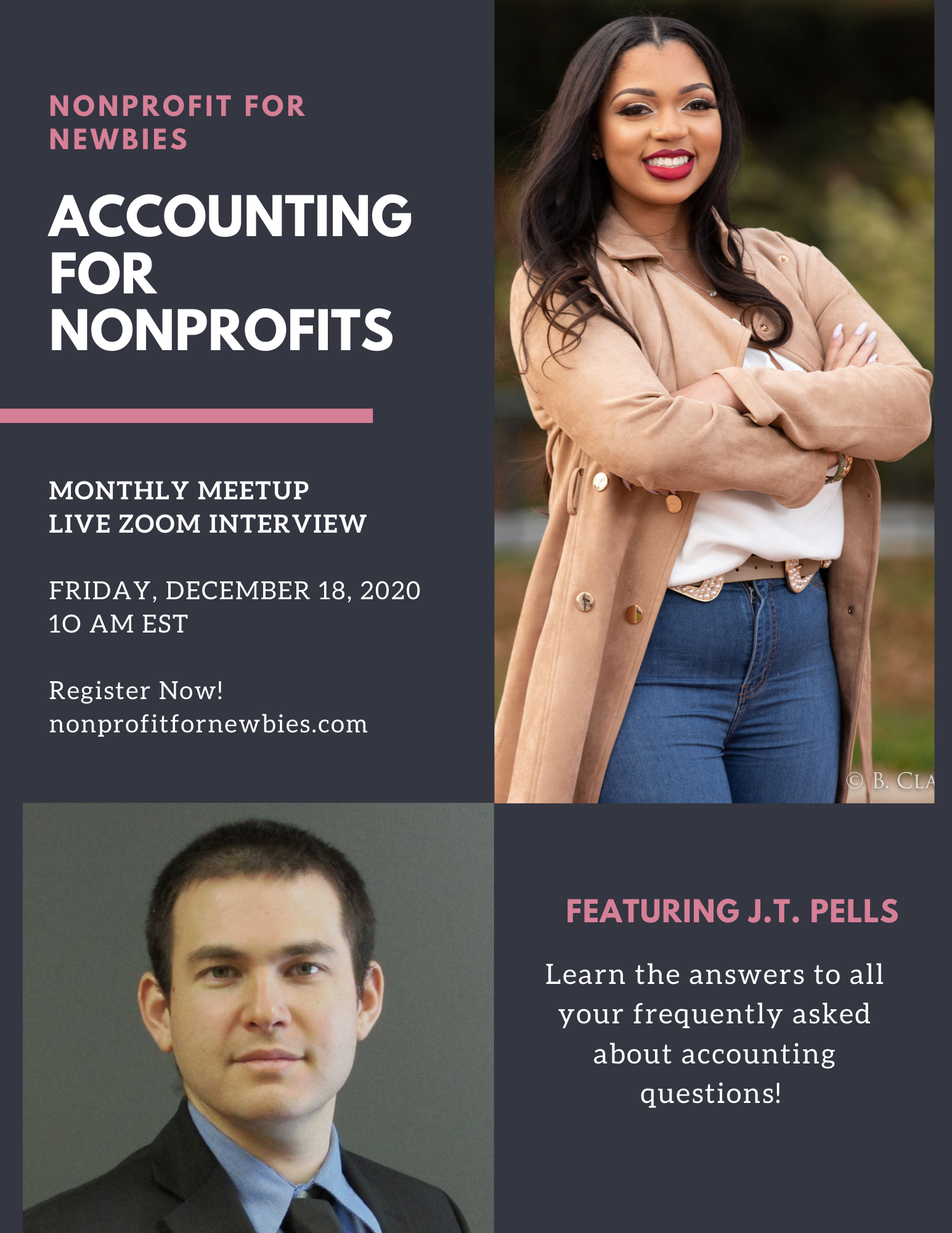 What To Expect
For our December monthly meetup I want to make sure all of our members go into the new year with their top accounting and bookkeeping questions answered!
I am bringing in one of our own J.T. Pells, an accounting and bookkeeping professional, to share tips and tricks for nonprofits to bring in the New Year with the best accounting practices in place.
As always- NO FLUFF! Come prepared to take notes. Whether you have 501(c)3 status or are still learning the ins and outs, its important as always that you attend our monthly meetups and learn as much as you possibly can! We will end the meeting with a Q&A.
www.nonprofitfornewbies.com